Join me & Explore
storied stitching
The art of free-form stitching and women's history. OUR history!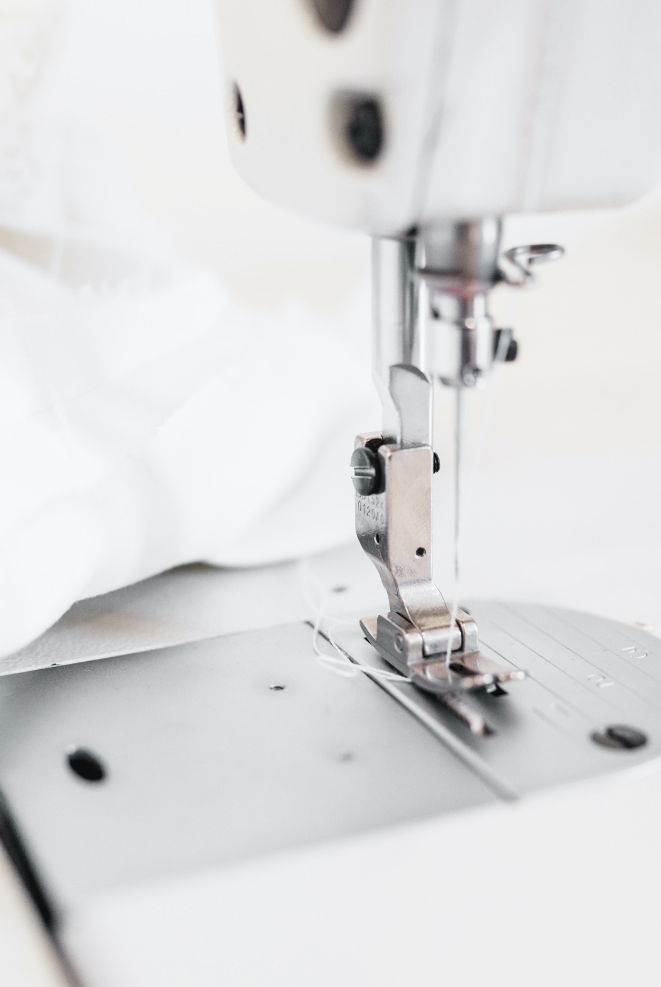 Join me & Explore
storied stitching
The art of free-form stitching and women's history. OUR history!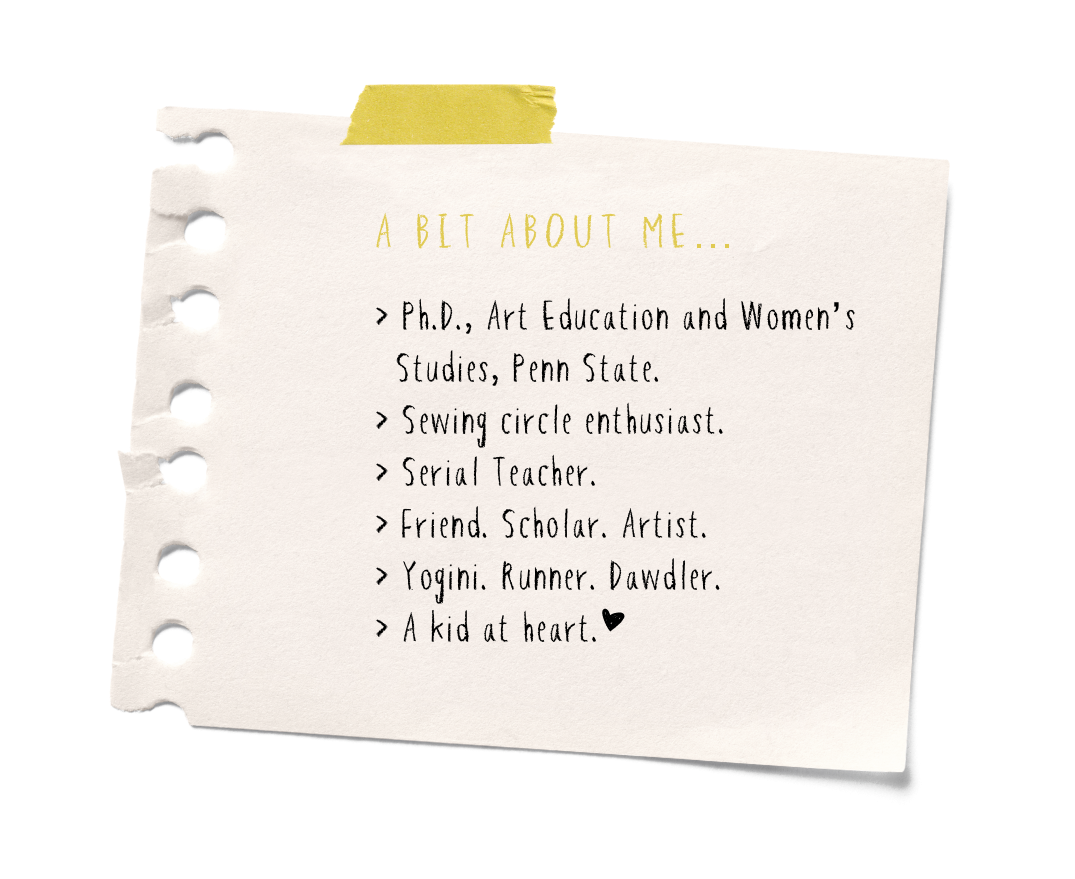 The Storied Stitching Experience
Hi there! I'm Dr. Laura Sapelly! Call me Laura.
Welcome to the Storied Stitching Experience!
I teach a proven, step-by-step method of turning doodles into art: Free-form stitching.
I combine this art with women's history—OUR history!

Women on college campuses, art schools, cafes, and online – fell in love with storied stitching.
We share our stories and our stitches.
And so will you.
But don't take my students' word for it. Try us. For free.
_____________
Join our Storied Stitching Community
Choose one or all, for free:
Free video course?
Free detailed lesson plan?
Free monthly zoom Storied Sewing Circle?
Free weekly newsletter including the Storied Stitching podcast?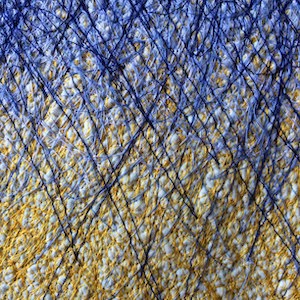 Free form stitching 101
Storied stitching begins with our 3-part video course! FFS 101 includes all you need to start free formin. It's a "prereq" for all of our courses. Learn basic skills to create sublime color blocks. Get a tools, supplies, and materials checklist. Plenty of angles and images to show you how it's done. You'll be freeform stitching in no time!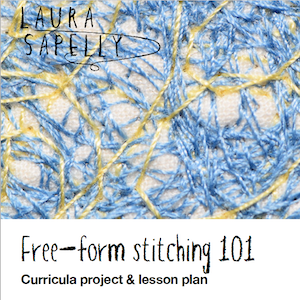 Free Form stitching 101 lesson plan
Home schooler? K – 12 Educator? Our FFS 101 lesson guide is your solution! Includes objectives, assessments, & national standards in visual art, history, English language arts, and family & consumer science.  Experience how storied stitching seamlessly combines subjects – and engages families –  in learning!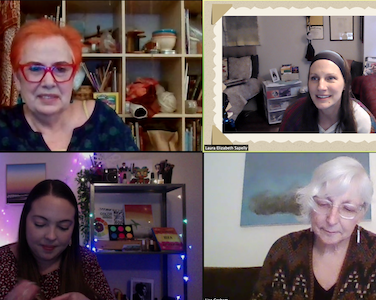 Storied Sewing Circle
Ready to work with some lively stitchers? Join our storied sewing circle filled with women across age and background. Meet quilters, knitters, crocheters, embroiderers, spinners! Experience what "storied stitching" is all about – LIVE. Talk or listen –  your choice. Join us on monthly Zoom calls – links land in your inbox!
I have enjoyed and looked forward to every Storied Sewing Circle meeting! Our monthly get-togethers on zoom have been a source of companionship, laughter, and sanity!
FFS 101 has become my guilt-free addiction! Laura's wonderful teaching skills and enthusiasm have taught me (and my daughter) to turn my sewing machine into a source of infinite creativity –  free form quilting!
As a homeschooler, I am eternally grateful for Laura's expert education background. The Free Form Stitching 101 lesson plan is my go-to reference for writing cross-disciplinary materials for my children. They loved the "doodle" quilting! And, their grandmother joined them as well! They interviewed her and wrote about childhood sewing experiences. Not only did they fulfilled English and History credits, but they also got to know an important part of their granny's past. Thank you, Laura!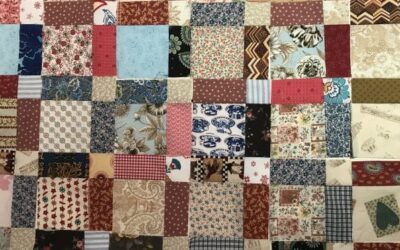 Hello there! Get cozy... Stitchers - whether you're sitting in your comfy chair with your coffee, in your car, or looking for ENGAGING content teaching in your home or in a school--- We've got your stitched stories covered!...
read more