Watch our video above OR listen to the podcast!
…Being able to dream big and continue doing work… I mean I feel like the most important thing it's like you cannot stop making art…don't give up don't give up don't give up…it's the easiest thing to do, right, to give up, but I mean I don't know it's weird because sometimes you need to learn when to let it go as well. But I feel like when you are in the studio many answers come, many answers that you are looking for are in your studio…
Touch, movement, color, and a deep yearning for connection and commemoration are hallmarks of Johana Moscoso's art.
The trauma of immigration as well as what it means to be a woman in Latina and US culture, mark her objects and performances.
In the Storied Stitching's latest podcast, Johana Moscoso and I discuss her growing up as a girl surrounded by her aunt's sewing machines, a loving family who "loves to party and dance," and how it all informs her broad body of work – one that integrates textiles, embroidery, dance, and performance.
Learn how she began making (sewing Barbie clothes!)…
and found a home in the art room, a school space where her ADD was an advantage rather than a hindrance.
Recognizing her daughter's learning challenges, Moscoso's mother wholeheartedly supported her artistic talent, which was nurtured in Bogotá, Colombia. For Moscoso, family, migration, and a sense of dis/connection guide her work.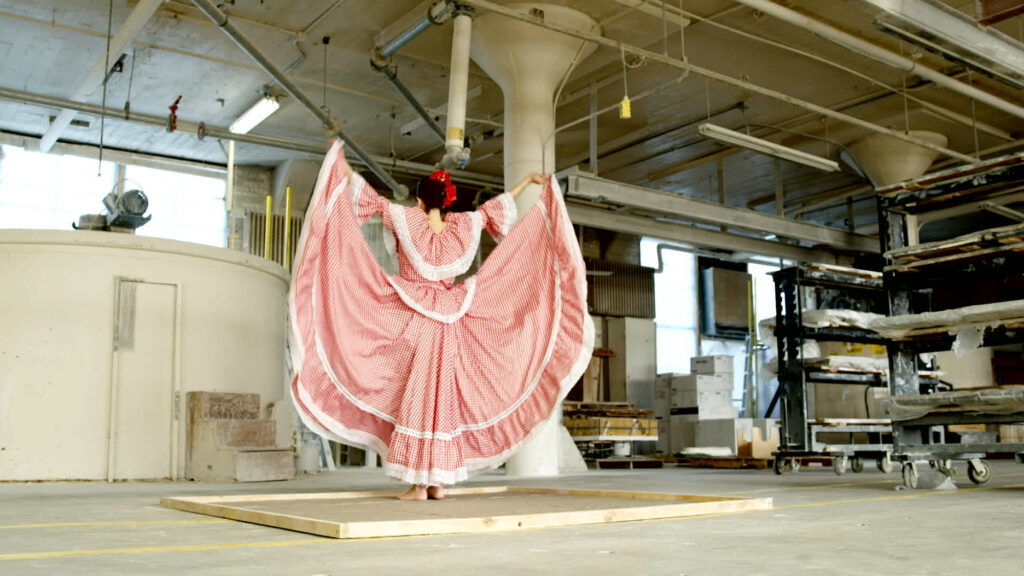 Mosco credits her education at the Pontificia Universidad Javeriana, in Bogotá, Colombia, as pivotal toward developing her transdisciplinary art-making.
Equally important to her evolution are her mom and her extended family of "storytellers."
In this episode, find out:
her cure for artist block
her daily studio routine  (which includes white tablecloths…on her floors)
caring for seven cats!
the importance of having friends who understand contemporary art
Join Johana Moscoso and me as we talk about her life, family – and her latest work, the Ingrid Lopez project.
Find Moscoso at johanamoscoso.com
Instagram: @johanamoscoso

Johana Moscoso Bio:
Johana Moscoso (born 1981, Bogotá) is a Colombian – American artist currently living and working in Memphis, Tennessee. Moscoso's artwork explores co-narratives of South American and North American cultures from a subjective point of view. Gender roles, identity, and migration are explored through movement and labor. Radical expressions inform materiality that manifests in a variety of mediums in large-scale dynamic installations.
In 2016, she received the Individual Artist Program Grant, from the City of Chicago Department of Cultural Affairs & Special Events and the Illinois Arts Council to present the project "Round and Round" on two occasions with different art organizations.
In 2017 Moscoso was awarded the Arts/Industry Artist in Residency at Kohler, where she started the "Machera Floors". In 2019, she was awarded the Foundation for Contemporary Arts Emergency Grant from New York, NY which enabled her to finish and cohesively display the "Machera Floors" at the Clough-Hanson Gallery at Rhodes College in Memphis, TN. In addition, in 2019, she received a grant from The Puffin Foundation, LTD to continue the development of the ongoing Ingrid López Project.
ArtsMemphis awarded her an ArtsAccelerator Grant in 2020. It was a special honor to receive this support after relocating to Memphis, TN. Receiving the Creative Capital Award enabled her practice to grow in unprecedented ways, including the completion of the Ingrid López Project.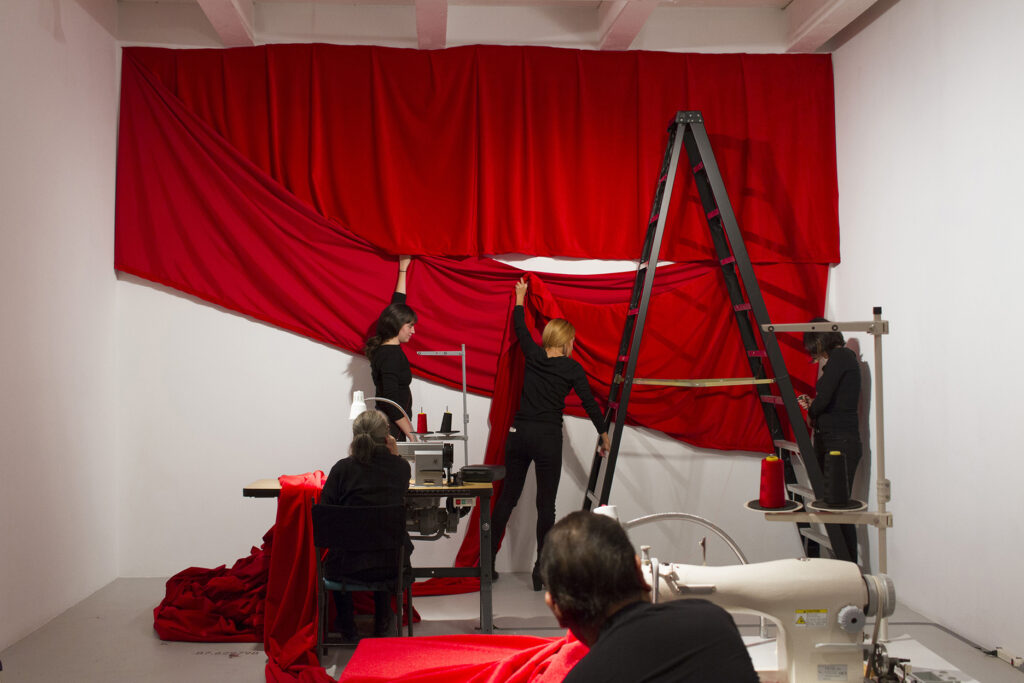 Hashtags: