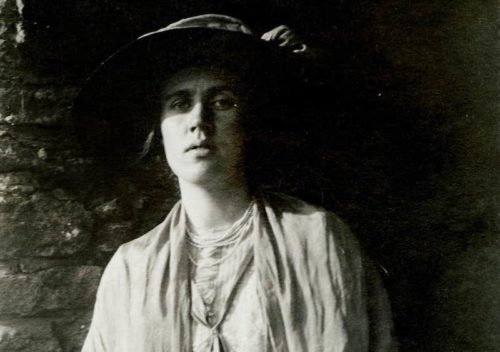 While we continue to cope with COVID, this week, I quote a couple of letters from Vanessa Bell just before and during the Second World War (From Selected Letters of Vanessa Bell, ed. Regina Marler).
Bell the painter was the older sister of writer Virginia Woolf.
To a young woman in China, 13th June 1939 (p. 456): "Now I think people are less nervous than they were. I cannot let myself be hopeful but I try to think of other things than possible war. All one can do is to concentrate on work, and be thankful that one has work of such a nature to concentrate on. I really pity people who are not artists most of all, for they have no refuge from the world…"
To a friend living in France, 6th June 1940 (p.470): "Are you and your father able to work? I hope so. Sometimes it seems to me very difficult but then again one gets so miserable if one doesn't that one has to make an effort and at least keep oneself sane."
Bell lost her older brother Thoby to typhus after a trip to Greece; her eldest son, Julian, was killed as a medic working in the Spanish Civil War.
Featured in this post, Abstract painting (1914 ) is one of the few abstractions Bell did. Although attracted to the avant-garde, she explored painterly aspects of representations rather than pursue simplified forms on canvas.
What I love about this painting is that it looks like a quilt – a pieced quilt from scraps of fabric one had hanging around.
Improvised yet arranged in a way that creates visual excitement, the painting makes my eyes wander all over its surface without being bored or stuck anywhere.
But remember, quilters "discovered" abstraction early in the 19th century, WAY before painters did! Another blog post. 🙂
After my days of online teaching are done, I've been mending and hand quilting as well as taking inventory of thread colors. It's keeping me sane and centered as writing and painting did for Colette and Bell throughout not only the wars but their lives.